National Storm Recovery
National Storm Recovery, Inc., based in Florida, is a provider of storm/disaster recovery services. The Company, through its subsidiaries, provides tree services, debris hauling, biomass recycling and mulch manufacturing. The Company's customers include governmental, residential and commercial customers
Hurricanes are no joke, but you don't need us to tell you that. Now that the storm has passed, you're looking for someone who can help you clean up your property and help your business get back to normal. Central Florida Arbor Care is proud to be that team. From the blown away branches to half-uprooted trees, we have the equipment and expertise necessary to get the job done and get you on track again.
You have enough to worry about after a storm, and your landscape should be taken care of by the professionals. No matter how extensive the damage may be, we promise to do all we can to restore your property to the best possible condition. Whether the necessary action involves tree removal or intensive tree care, we are the team for the job.
For more than 40 years, our team has dedicated our time to perfecting and honing our techniques. With the best equipment, most effective strategies, and a true dedication to customer service, we know we are the best team for the job. Get in touch with us today and tell us about the damage. We'll provide a price quote and get to work as soon as you give us the okay. We look forward to working with you.
Subcontractor Registration
Emergency Response/Debris Management  Subcontractor Sign-up
If you are interested in joining our database of emergency response/debris management subcontractor professionals, please read the following items carefully before submitting a request.
Insurance Requirements
Our subcontractors are required to carry insurance in strict accordance with our standards. If you cannot meet these minimum requirements, your ability to be a subcontractor for National Storm Recovery will be greatly limited. The requirements are as follows:
General Liability:
Each Occurrence – $2,000,000 Aggregate – $2,000,000
Auto Liability:
$1,000,000 • Any Auto OR Scheduled/Hired/Non-Owned must be covered
Workers' Compensation:
Must be statutory to the state in which work is being performed
Employer's Liability:
$500,000 Per Accident
$500,000 Disease Policy Limit
$500,000 Disease Each Employee
Owners and officers MUST be covered by the WC policy.
Excess or Umbrella Liability: $1,000,000 Per Occurrence.
National Storm Recovery will be listed as an additional insured on both GL, Auto, and Excess Liability policies on a primary and non-contributory basis. Waiver of Subjugation will apply to ALL policies.
New Submissions:
Any subcontractors interested in working for National Storm Recovery, that meet the minimum insurance requirements, may send your requests.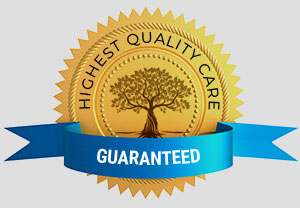 CONTACT DETAILS
Tony Raynor, CEO
info@nationalarborcare.com